About Retreats

Start the New Year with resolve to be on the right path or simply to unwind from the hectic holiday season. Your day of silent retreat is gift of self-care that
begins with a review of meditation methods;
includes a personal interview session with the instructor and mindful eating at lunch; and
closes with an inspirational talk.
Reap the Benefits

The retreat setting is a special opportunity to deepen your mindfulness practice and allow the time needed to open up the intuitive side of the mind to promote positive neural changes in the brain. These include:
Concentration: Paying undivided attention to breathing in the present moment provides the necessary medium for plasticity to take effect in the mind so that beneficial neural changes can occur.
Mind training: Consciously redirecting the mind back to the breath when it wanders away during meditation makes a person more capable of changing his or her brain's responses — instead of merely reacting unconsciously to stimuli.
Rewards: Reaping the benefits of relaxation, joy, bliss, and peaceful feelings in meditation is the necessary positive reinforcement needed to secrete hormones that biochemically seal the desired changes to become effective.

---
Guest Speaker


We are pleased to announce that Junko Hayashi, Buddhist monk and former professor at Marylhurst University, will be our morning guest speaker.

---
Easy Does It


It's simple to join in this meditation retreat. See registration information below. Remember to bring lunch and snacks. Questions about retreats? E-mail:

surja101gmail.com.
---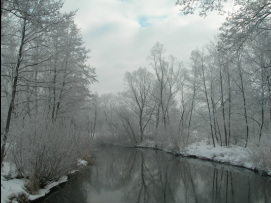 West Linn
Date:
Saturday, February 11, 2017
Time:
8:30 a.m. – 6:00 p.m.
Place:
Sunset Fire Hall • 2215 Long Street
West Linn 97068
Cost:
$25 West Linn residents, $30 non-residents
Registration:
Online registration
or call Parks & Recreation at (503) 557-4700. Register for course #1065.201.
Note that there is an additional service charge for online registration, but not for phone registration.
---
West Linn Meditation Retreat Flyer
Please post & share