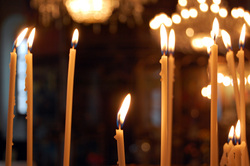 What would you do if you were to die today?
Death is certain, although most of the time we do not know when. Certainly, Michael Jackson, John Lennon and Portland grocery owner,
John Zupan
, did not expect to die on the day they died. Knowing that life will end, why not resolve to be happy NOW instead of later? As a hospital chaplain I have the privilege of being with the dying and learned that the foremost topic on their minds is a review of their relationships (with self and others). They express a wish to have led a happier life, to affirm love for someone, or to seek forgiveness from someone even though these earnest desires cannot now be realized.In his book,
Tuesdays With Morrie,
author Mitch Albom recounts the last days of Morrie Schwartz, his 78 year-old sociology professor at Brandeis University who is terminally ill with Lou Gehrig's disease. Schwartz affirms that people should express love, joy, and other positive affections to those they care for while they are still alive, not just at their memorial services. And so Morrie stages his own farewell party while he is still able to enjoy his family and friends.


Why don't we prioritize developing positive relationships with ourselves and with others while we are still alive and have plenty of time to do so?
When we are deluded that death is not imminent and we have a long life ahead of us, we forget that happiness is the primary goal of life. Instead, we get caught in the means (more wealth, status, etc.) to be happy, thinking that the means are the ends in themselves.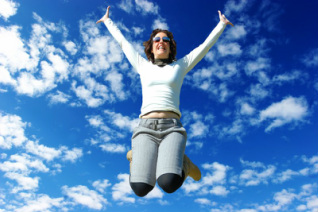 In our self-sufficient pride, we are deluded into thinking that we are independent and ignorant of the fact that we are indeed interdependent. We forget about our need to nurture positive relationships, to offer forgiveness, to be generous, to express our appreciation, and to be tolerant of others.On the other hand, we feel responsible for all the unfortunate things that happen in our lives. We take them personally, judge ourselves harshly, and develop negative relationship with ourselves. With this mindset, we are deluded into thinking that we can control things that we cannot.Mindfulness meditation practice not only promotes your physical and mental health but it also offers insight on how to be happy where you are at in the moment.