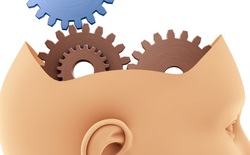 Now that our Top of Mind blog is up and running again, our vision is to create a safe place for community sharing on topics relevant to our practice of Mindfulness Meditation. Our time together in class is simply not long enough to learn about all the changes that meditation students are experiencing. So each month we'll start with a reflective question and encourage your responses. Why is this type of community engagement important?


1. Articulating your reflections helps balance your mind with positive reinforcement of your growing insights.
2. As people express their learnings, we realize that we are not alone in our experience of mindfulness. We begin to appreciate the range of life's possibilities through sharing.
3. Supporting each others' practice through sharing our insights creates a synergistic, dynamic, learning community for the benefit of all.

So find your courage and your voice. Feel free to type in your "top of mind" responses in the comments section below this post so that we may engender a lively dialogue of different perspectives.

Here's the reflective question for the month of September:

How has the practice of meditation changed your perspective on life?